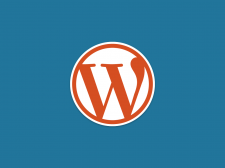 I received an interesting question recently.
I'm using the 2010 theme.  I have not found any other that I like better. Now, I'm advised that I should have the same theme running through ALL of my social media. Is it possible to use the 2010 theme for my LinkedIn, Facebook, Twitter, etc.?
The short answer is, "No." (In some forums, other people might embellish it with more colorful phrases.)
I could leave it at that, walk away and be totally justified. But I think exploring what could be the motivation behind the question adds value.
The second definition at Dictionary.com puts it this way:
Theme, n., a unifying or dominant idea, motif, etc., as in a work of art.
Let's contrast that by borrowing a few phrases from WordPress' use of the word Theme:
Fundamentally, the WordPress Theme system is a way to "skin" your weblog. Yet, it is more than just a "skin." WordPress Themes… provide much more control over the look and presentation of the material on your website.
…
A Theme modifies the way the site is displayed, without modifying the underlying software.
Your social media presence, much like your presence in the greater marketing world, should have a common theme (the dictionary version) running through them. Some might call it a brand. This could include a logo, colors, typeface, tagline, or more. Some social media services allow you to make some customizations (Twitter and Facebook both let you do this to an extent).
Can a WordPress theme become your brand?
If a theme inspires or guides you, I think that's great. You might borrow some colors from it, or take a hint in typography selection.
However, unless your theme was created specifically for you, it probably won't work very well as a brand, especially if it is a popular one from the theme repository or one of the major theme companies.
In this case, the Twenty Ten theme is hardly distinctive. It is used on thousands of websites around the globe. Aside from the header image (which many people will change), there is little that would make it stand out. The colors are simply black and white, the fonts are nearly ubiquitous, and, at least out of the box, there is no logo that says "This is my website!"
If your website or blog is new, don't waste time agonizing over your theme or your brand. Just make sure your theme is clean and the text is readable.
If you want to build  your site, concentrate on adding content. Search engines don't care whether your words are set in Times New Roman, Arial, or Calibri. More importantly, people can't read the words that aren't there.