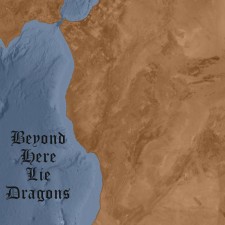 You have a successful website (or blog).
Congratulations!
You installed WordPress, and found a cool theme.
You figured out plugins and widgets.
Best of all, you figured out how to bring traffic.
Take a bow and pat yourself on the back. I raise my drink to you, Rock Star of the Internet! But excess can bring a hangover…
Your site is so successful that your traffic is slowing other sites on your shared server. Your hosting company has suggested you switch to a Virtual Private Server (VPS).
You might think, "I got this far. I'll save a few bucks and manage the VPS myself." If you are truly a tech ninja this is fine, but there are hidden dangers with managing a VPS yourself.
PC users might appreciate an analogy.
Warning for Mac Users
Skip the bullet points ahead (you won't believe them anyway).
Just put your dominant hand in a blender. It will be faster and will hurt less.
Imagine that you have a program that requires MS Access and a special framework to handle the network interface.
Your program won't work with the plain vanilla version of those, it needs some add-on modules installed.
You have to manually install and configure the software and add-on modules.
In Iambic Pentameter. From a DOS prompt.
It's all keyboard. No mouse. No drag-and-drop.
Undaunted, you search Google, but the only documentation you can find is at least 2 years old.
Oh, there's no Undo button, either.
What about security? Or will you just leave the door to your house open with your wallet on the dining room table?
THAT is a Debian Linux VPS. I love the idea of open source software, and Linux is an incredibly powerful and adaptable system. But it's also extremely complex and requires a lot of care and feeding, especially in the harsh environment of the Internet.
I'm new to the world of VPS, but I have a few questions I would ask before diving into it.
Is your site or business bringing in enough revenue to support the higher server costs?
Will they provide support (managed service), or do you do the heavy lifting yourself (unmanaged service)?
Is it included with your monthly subscription, or is it by the hour?
What flavor(s) of Linux do they provide?
Can you find documentation for it?
Do they have experience with the requirements of your platform or CMS  (Joomla!, Drupal, WordPress)?
Do you have the knowledge to maintain a secure environment?
Is it really worth your time (and sanity) to try administering your own server? (A: No.)
Share your experiences and other questions in the comments. I would love to learn what your experience has been.