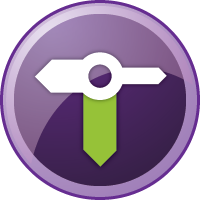 Do you Tungle? I do!
Not as much as I would like, but that's changing as my small business grows.
What is Tungle? It's a great way to simplify scheduling meetings. Let me give you a few reasons why I use it. These are my response to the questions posed on Tungle's blog.
Inspired by John Jantsch of Duct Tape Marketing's post, 5 Questions You Should Ask Every Customer, we'd like to ask you these 5 questions:
1. What made you decide to start Tungling?
I saw someone Tweet about it one day and thought I would check it out. The quick video intro on the home page sold me.
2. What's one thing we do better than any other productivity app out there?
I like the ease of seeing different people's schedules vertically. I haven't researched these in great detail, but I helped a client schedule a meeting with another online scheduling tool (I honestly forgot which one) that was less intuitive. I also think the name is memorable. It reminds me of a Jethro Tull song…
3. What's one thing we could do to create a better experience for you?
It would be nice to be able to look up friends or business contacts via their email address. I'm not looking for a directory, I would just like to be able to enter the email address of someone I know and find their Tungle calendar.
While we're at it, maybe we could go so far as to look up someone's schedule based on a Twitter ID. I have people I know on Twitter who I don't use email to work with.
4. Do you refer Tungle.me to others?  If yes, why?
Yes, I have recommended it to several people. A few of them have signed up with it, too. I really appreciate that your availability is well, available. My tungle.me link is both on my business card and in my email signature. Why isn't yours? It makes it easy for someone to schedule a meeting.
5. What would you Google to find an app like Tungle.me?
I don't know, I haven't thought much about finding better productivity tools. If I did, I might look for "schedule meeting" or "calendar management."
I'm still green enough as a solopreneur that I haven't thought to look for tools to improve my productivity. That will change, though. I hope your small business grows even more quickly than mine does. If you Tungle, it might happen faster than mine is.
My new website will definitely have a Tungle link in the sidebar.
[disclaimer: I'm totally gunning for a free T-shirt and gift certificate. But I promise, I will never endorse anything here that I don't have personal experience with.]