Altruism aside, there are a few charities that really move me. Things that affect kids especially tug at my heart. I give what I can of my time, talent, and money to support a few select causes. Please check them out.
Project Mother's Day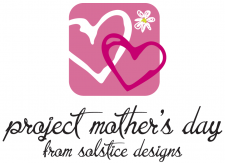 When I first heard about what this group does, I knew I had to contribute. I still tear up when I think about it.
What would your life be like if you were a child in a domestic abuse shelter? One of the founders of Project Mother's Day asked that question, and decided to do something about it.
"In this Project, we raise funds to buy components and handcraft necklaces to give to children in the care of domestic abuse shelters across the country. The children in turn give the necklace as THEIR gift to Mom on Mother's Day."
I look forward to the day when my contribution extends beyond developing the website.
St. Baldrick's Foundation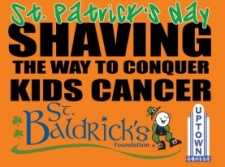 In many respects, I have led a very sheltered life: I have had very few brushes with cancer. However, when I think about a kid struggling to understand the implications of a life-threatening disease and struggling with the cruel "treatment" called chemotherapy, I want to do something to help.
The St. Baldrick's Foundation raises money for research to cure and prevent children's cancer.
In early 2010 I grew out my beard and hair (what there is left of it) in exchange for pledges to raise funds for the St. Baldrick's Foundation. I blogged about my experiences.